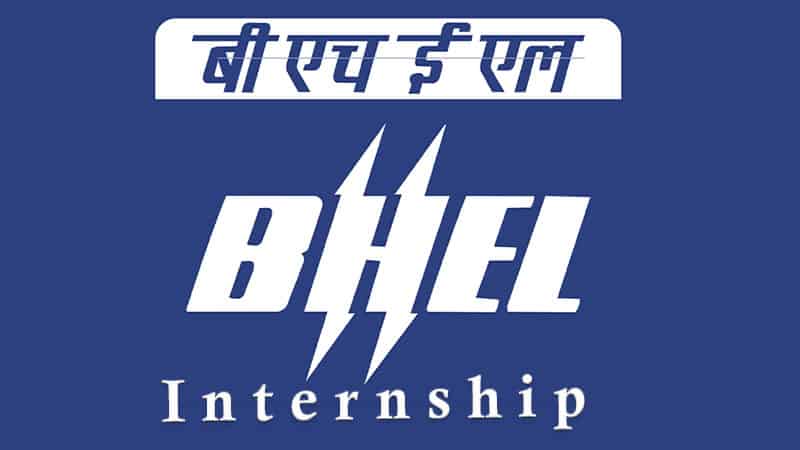 We all have heard about 'Bharat Heavy Electricals Limited' also known as (BHEL) this company was established in 1964 and is considered to be one of the Maharatna Central Public Sector Enterprises of India.
The main focus of BHEL is on the following sectors: Power, Transmission, Oil and Gas, Industry, Transportation, Defense, and Renewable Energy.

What are the Eligibility Criteria? 2023
All the Students who are either in their 4th and 6th semesters of engineering be it in the field of Electrical, Civil Engineering, Computer Science, IT Mechanical, Metallurgy, and IT all of them can apply to BHEL through their college's Training and Placement Office.
How can you Apply 2023 ?
Firstly you've to fill in the training form which is a must and needs to be completed by students at their college.
They should then address it to the General Manager of the Human Resource Development Center, at the BHEL office with whom they want to intern.
Unless and until you are a strong contact at BHEL, BHEL will not accept personal applications.
Internships are not that transparent at BHEL as the process is dependent on mentors/guides being available. The internship costs students approximately 500 INR per week.
You can Also Read: Internship at ISRO
The After-Applying Process 2023
The selection process at BHEL does not have a set of interview processes. The best way to get interns is through contacts so if you've contacts there then you've higher chances of getting selected.

They don't usually require the screening process as some interns are interviewed over the telephone only and while others are simply asked to submit a letter from a BHEL employee.
Related Topic: Internships at the Microsoft
If you are selected for the telephonic interview round then these are some examples of questions that might be asked
Do you know what products BHEL deals with?
In which division of BHEL would you like to work?
What would it do for your career to work in this division?
How are you a good fit for this division?
Which subject is most fascinating to you in your branch?
Depending on the stream you will choose, a particular division will be assigned to you and it is your responsibility to visit with the mentor from BHEL you won't be assigned your own mentor you'll have to go and find out in that particular division.

Related: Internship at DRDO
The internship may last anywhere from four to six months depending on which division you'll work. In the beginning, you will be exposed to various aspects of BHEL that are relevant to your assigned division. You will then be assigned a project for the remaining duration of the internship. At the end of your internship, an evaluation will take place based on the report.
During the evaluation, the HR department will ask you a few questions:
What was the purpose of your project which was given to you?
What are the specifications of the project report?
Mentors will always give assignments, which are independent of the project. However, this is entirely up to the mentor.
You May also wants to Know Flipkart's Internship!
Some Piece of Advice from ex-interns
Mentors are important for you. How much you will learn during an internship will totally depend on the mentor so it is important to build a good relationship with your mentor. While you can learn by yourself, a mentor will give you a deeper understanding of the department. It would be a good idea to make contacts at BHEL so that you can work with a familiar employee.
It's worth it, even though it isn't a hands-on experience. The projects are based on the knowledge gained during the internship but they don't directly relate to any ongoing work at BHEL. An intern from the electronics branch was asked by BHEL to create an algorithm for the operation of a coffee machine. You will have a solid understanding of how things in your fieldwork and what they look like.
The learning environment is very supportive because all the mentors at all BHEL branches as all of them have a lot of experience and are able to guide you well. If you put in the effort to learn, they will be more than happy to help.
BHEL is a manufacturing plant. The working conditions are extremely rough so the internship isn't going to be easy. This is particularly true for Civil, Mechanical, and Metallurgy Engineers. You shouldn't expect to sit in an air-conditioned workplace.
Did you Know about Internship at Influencer Labs
Editor's Note: The information was compiled from interviews with ex-interns. If you want the most current information, then we will encourage you to visit the BHEL Recruitment Website or to contact the BHEL office.
Conclusion
This was all about the details of the internship at BHEL. If you think you are a good fit for this internship then what are you waiting for? Go and apply as this would be a great opportunity for your future. Frequently Asked Questions in Internship : Are you a Fresher and don't know what, Here's some!
We hope this article's information was helpful to you all. Thank you!