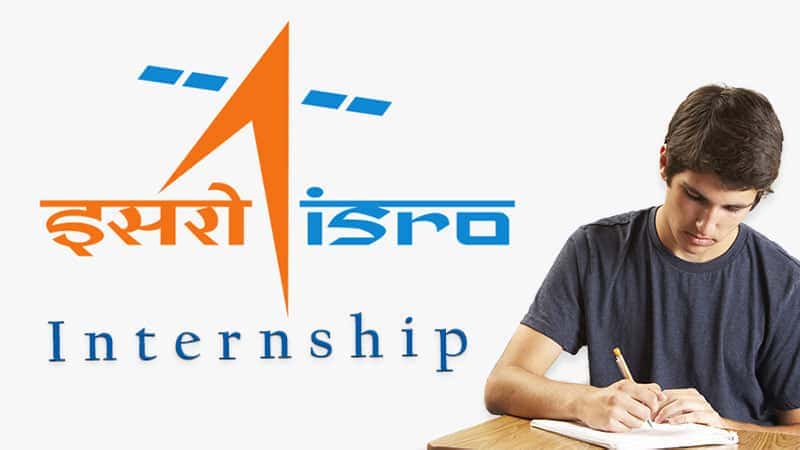 We all have heard and known about the 'Indian Space Research Organization' which is also known as 'ISRO' it is India's façade to space odysseys, extraterrestrial research, and other space-related activities. ISRO is undoubtedly considered to be one of India's most prestigious government agencies.
Therefore, a lot of students have dreams to work in ISRO and a chance to intern at ISRO can be a proud accomplishment for students who are in the field of science. So, today we are here to help you out on how you can apply for the internship at ISRO and be a part of the company.

You can be a part of ISRO's huge brand and get to intern there. This will help you in your career and set youyou on the right path to success and inspire you to strive higher. So, let's start
What are the Criteria of the Internship at ISRO 2023 ?
SAC which is the Academic Associate Programme, or SAC-AAP, is the academic body of ISRO. It offers internship opportunities in a variety of domains that reflect the work of ISRO. which means there are a lot of profiles available for this internship.
These domains include electronics, mechanical, civil, and remote sensing, image-processing, microwave, radars, and others but keep in mind they're not limited.

Overall, ISRO offers something for everyone who is interested in science, is in the field of science, who can work hard, and has the potential to prove their worth.
Related: Know More About Internship at DRDO
Three Components of the Internship at ISRO
Here are the three different internship programs which are offered by ISRO and SAC-AAP. These includes:
Work-experience internship (or WEI): This is the first internship which is for engineering students who are currently in their final year of study and who want to gain experience. This internship is open to students in their final semester or last year of college as well. The internship lasts between 4 and 6 months depending on what profile you'll choose.
Dissertation internship (or DI): This internship is only available to students enrolled in Indian colleges and who are pursuing their post-graduation. Students have the opportunity to interact with engineers and scientists at SAC-AAP. The duration for this internship is between 6 and 12 months again depending on the profile you'll go for.
Research Internship (or RI): This internship is available to all the students who are Ph.D. scholars and all those who are working under any Indian professor. The catch is that the thesis work must be applicable to the work being done in SAC. This internship lasts between 4 and 12 months.
Related: Internships at the Microsoft

How can you apply for the Internship 2023 ?
You can easily apply for an internship at ISRO here we are showing in three different ways for applying
You can start by sending in an email to them with your resume and cover letter.
Your cover letter should contain a salutation, and explain why you are interested in working with ISRO. You can also include information about any of your previous experiences (if any). Talk about why you are the perfect candidate for this internship opportunity
You May also wants to Know Here are 8 Internships for First Year Students!
The second way is you can also look into your connections to see if there is someone already working at ISRO and can give your referral.
You can even connect to people who are working in ISRO on Linkedin or Facebook and ask them to recommend you or to send you a request for an internship.
Third, and most popular, is to have someone from your institute who can contact ISRO on your behalf.
You can ask the Head of your department or the Training and Placement Officer at your institute to make a formal request. After you have received a response, you can send your resume by mail.
Did you Know about Internship at Influencer Labs
They can be Reached at
Head
Human Resources Development Division
Space Applications Center (ISRO)
Jodhpur Tekra
Ambawadi Vistar (Post)
Ahmedabad- 380015
Conclusion
It's not easy to get an internship at ISRO easily but you can try your luck and give your best and of course, it takes persistence and a willingness to put in all the efforts while working.
Also, keep in mind, however, that you must submit your internship application at least three months before the internship begins.
You can Also Read: Internship at BHEL
This was all the information about the internship at ISRO in this article and we hope this was helpful to all of you. Thank you!