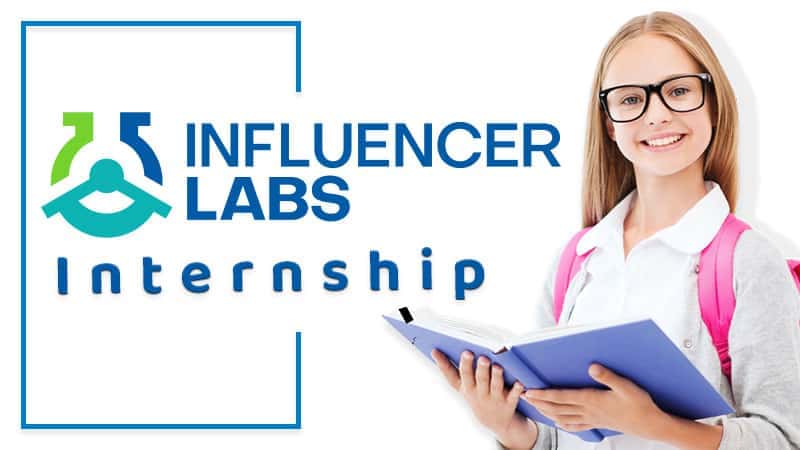 Welcome back today we are going to tell you about one more internship which is for an IT service company. If you are from the field of IT, Engineering then this internship can be a hands-on experience for your future career. So let's discuss the details of this internship.
What is InfluencerLabs all About 2023
InfluencerLabs is an Indian IT services company, which offers unique solutions for building, integrating, and managing IT systems in a wide range of industries.
The company's solutions are industry-specific and integrated with cutting-edge solutions for clients be it in financial services, education, healthcare, financial services, and government. Also, the company is hiring from August 2021.
Responsibilities in the Internship 2023
These are some of the following responsibilities that selected interns to have to fulfill every day:
Working on interaction with the clients
Do some requirement analysis, debugging, or fixing for the company.
Working on Apex, Class and Triggers skills, LWC, Aura skills.
The required skill for the internship is Salesforce. If you are good in slaed or if you have any previous experience in sales then you can definitely apply for this internship.

Related: Know More About Internship at Tata Consultancy Services
Who all can Apply 2023 ?
Only the following candidates are eligible to apply
All those who are available for internships in-office for a full-time internship.
If you are available for a duration of 3 Months as the internship is for straight three months.
Who are from Bangalore and have the required skills, knowledge, and interests.
Perks of this internship are after completion of the internship CertificateLetter for a recommendation would be given to the intern. The stipend for this internship is Rs. 5,000 for each month.
You can Also Read: Internships at the Microsoft Research India

Conclusion
This was all about this internship and who can apply. Thank you!